Measurements and damping of the ISIS head-tail instability
Abstract
ISIS is the pulsed spallation neutron and muon source at the Rutherford Appleton Laboratory in the UK. Operation centres on a rapid cycling proton synchrotron (RCS) which accelerates 3 × 1013 protons per pulse from 70 MeV to 800 MeV at 50 Hz, delivering a mean beam power of 0.2 MW.
Research and development at ISIS are focused on key aspects of high intensity operation with a view to increasing beam intensity on target, understanding loss mechanisms and identifying viable upgrade routes. At present, the main limitation on beam intensity at ISIS is beam loss associated with the head-tail instability.
This paper presents new measurements of the head-tail instability in both RCS and storage ring modes whilst highlighting the differences between these and theoretical predictions. Macro-particle simulations of the instability are shown in comparison with experimental data. Finally, preliminary tests of an active transverse feedback system to damp the instability are also presented.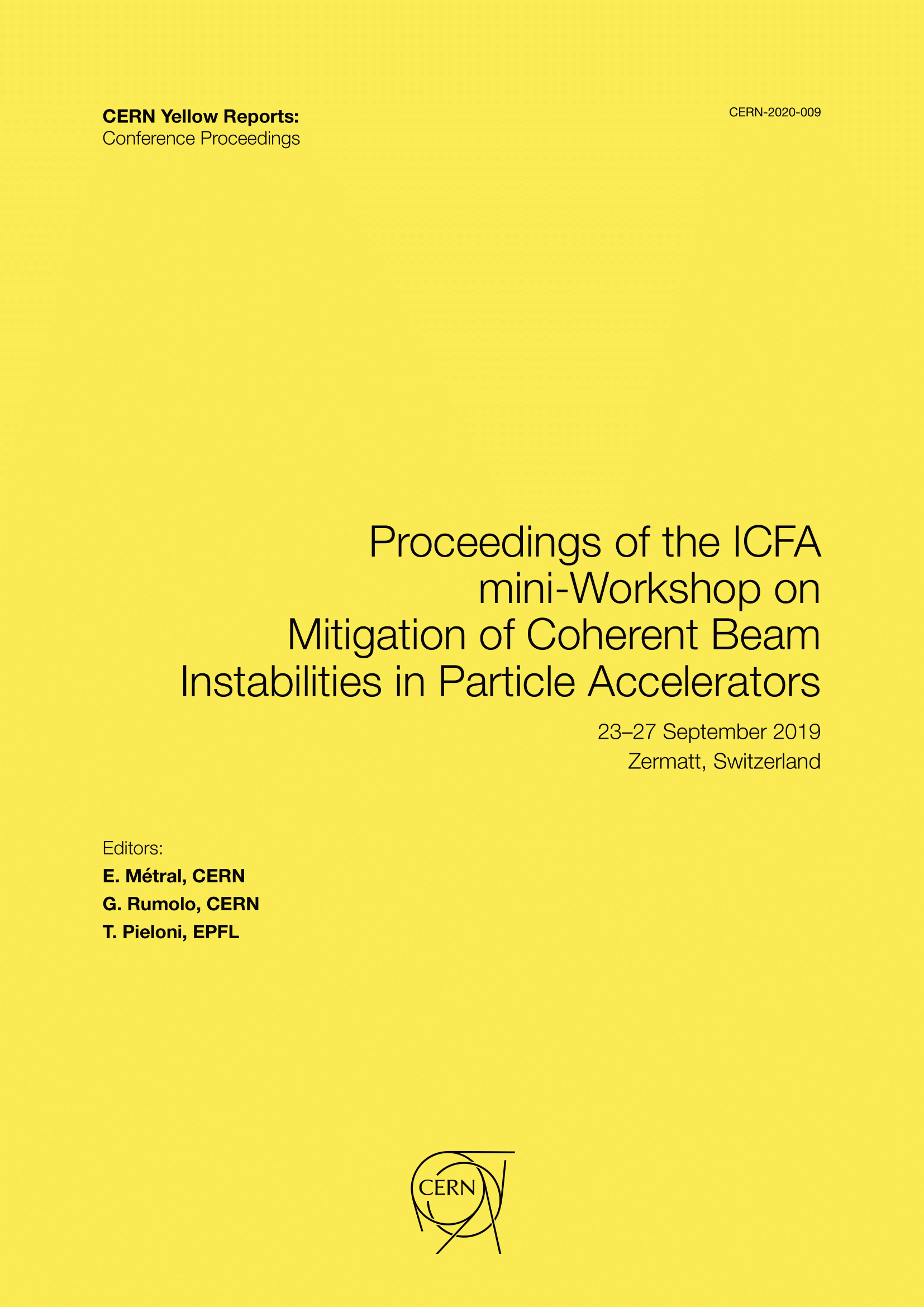 Downloads
License
Copyright (c) 2021 CERN
This work is licensed under a Creative Commons Attribution 4.0 International License.
Authors who publish with this publication agree to the following terms:
CERN retains copyright and publishes the work licensed under the Creative Commons Attribution License 4.0 that allows others to share the work with an acknowledgement of the work's authorship and initial publication in this series.
Authors are able to enter into separate, additional contractual arrangements for distribution of the published version of the work (e.g., post it to an institutional repository or publish it in a book), with an acknowledgement of its initial publication in this series.
Authors are permitted and encouraged to post their work online (e.g., in institutional repositories or on their website) prior to and during the submission process, as it can lead to productive exchanges, as well as earlier and greater citation of published work (See The Effect of Open Access).