Systematic studies of the microbunching and weak instability at short bunch lengths
Abstract
At KARA, the Karlsruhe Research Accelerator of the Karlsruhe Institute of Technology synchrotron, the so-called short-bunch operation mode allows the reduction of the bunch length down to a few picoseconds. The microbunching instability resulting from the high degree of longitudinal compression leads to fluctuations in the emitted terahertz radiation. For highly compressed bunches at KARA, the instability occurs not only in one but in two different bunch-current ranges that are separated by a stable region. The additional region of instability is referred to as short-bunch-length bursting or weak instability. We will present measurements of the threshold currents and fluctuation frequencies in both regimes. Good agreement is found between the measurement and numerical solutions of the Vlasov-Fokker-Planck equation. This contribution is based on the PRAB paper Phys. Rev. Accel. Beams 22, 020701.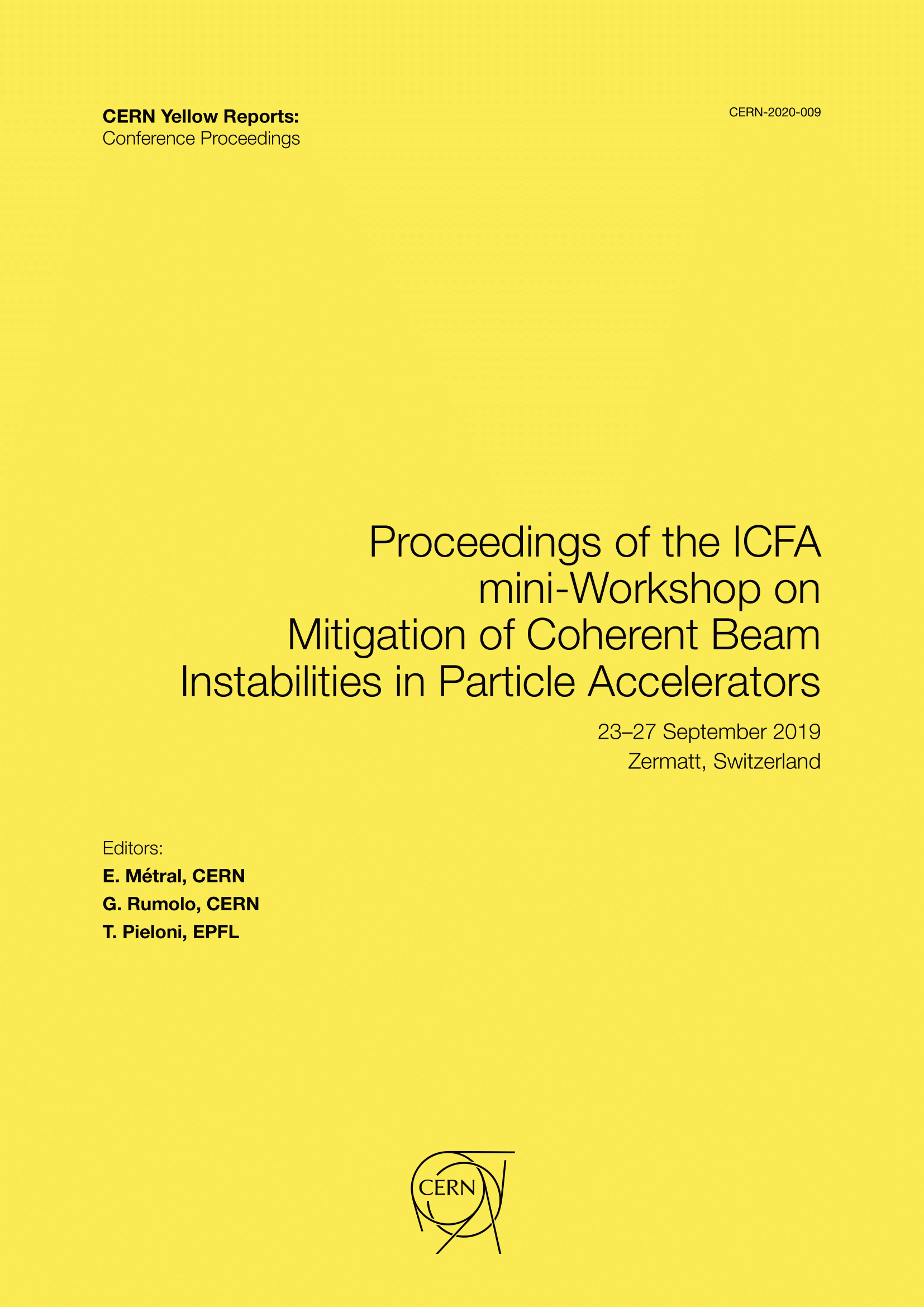 Downloads
Published
2020-12-16 — Updated on 2021-02-08
License
Copyright (c) 2021 CERN
This work is licensed under a Creative Commons Attribution 4.0 International License.
Authors who publish with this publication agree to the following terms:
CERN retains copyright and publishes the work licensed under the Creative Commons Attribution License 4.0 that allows others to share the work with an acknowledgement of the work's authorship and initial publication in this series.
Authors are able to enter into separate, additional contractual arrangements for distribution of the published version of the work (e.g., post it to an institutional repository or publish it in a book), with an acknowledgement of its initial publication in this series.
Authors are permitted and encouraged to post their work online (e.g., in institutional repositories or on their website) prior to and during the submission process, as it can lead to productive exchanges, as well as earlier and greater citation of published work (See The Effect of Open Access).