Synchronous phase shift measurements for evaluation of the longitudinal impedance model at the CERN SPS
Abstract
The High Luminosity LHC (HL-LHC) requires 2.3 × 1011 protons per bunch (ppb) at LHC injection. For the SPS, the injector to the LHC, this goal requires a doubling of the injected intensity to 2.6 × 1011 ppb. Longitudinal instabilities were observed in the SPS for intensities below the required 2.6 × 1011ppb. Identifying, and ultimately mitigating, the impedance sources driving the instabilities requires an accurate impedance model. Here, we report on measurements of the synchronous phase shift with intensity and corresponding energy loss at the SPS injection. Using the loss factor to compute the energy loss from the measured bunch spectrum and the SPS impedance model leads to significant disagreements with measurements. This issue is investigated for the simplified case of a single resonator. However, simulating matched bunches using the SPS impedance model yields better agreement with measurements.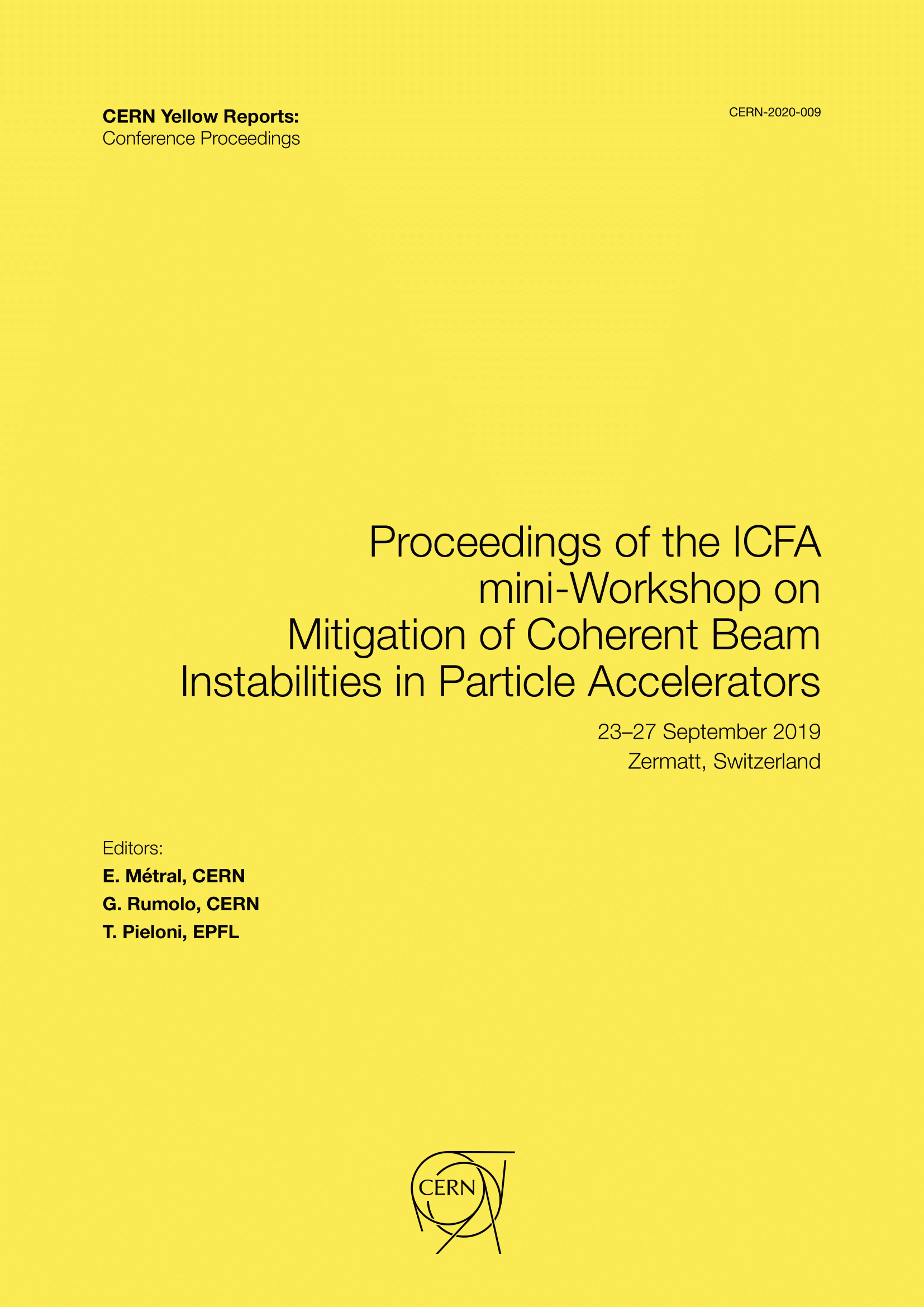 Downloads
License
Copyright (c) 2021 CERN
This work is licensed under a Creative Commons Attribution 4.0 International License.
Authors who publish with this publication agree to the following terms:
CERN retains copyright and publishes the work licensed under the Creative Commons Attribution License 4.0 that allows others to share the work with an acknowledgement of the work's authorship and initial publication in this series.
Authors are able to enter into separate, additional contractual arrangements for distribution of the published version of the work (e.g., post it to an institutional repository or publish it in a book), with an acknowledgement of its initial publication in this series.
Authors are permitted and encouraged to post their work online (e.g., in institutional repositories or on their website) prior to and during the submission process, as it can lead to productive exchanges, as well as earlier and greater citation of published work (See The Effect of Open Access).