Coherent and incoherent space charge resonance effects
Abstract
The question of interplay of coherent and incoherent space charge driven resonances and of their Landau damping has found some interest in beam dynamics of modern high-intensity synchrotrons. We revisit the theoretical and simulation models describing coherent half-integer parametric resonances, analyze their Landau damping in 2D beams on the basis of simulated tune spectra and conclude that above second order (envelope modes) they play no role in realistic, Gaussian-like beam models. We also analyze incoherent resonance effects in the beam core regions and find that their role has been underestimated in part of the literature, in particular with regard to the very long-term beam evolution as in synchrotrons. We conclude that for such time scales more careful analysis of realistic simulation models is needed to support synchrotron design and evaluation of experiments.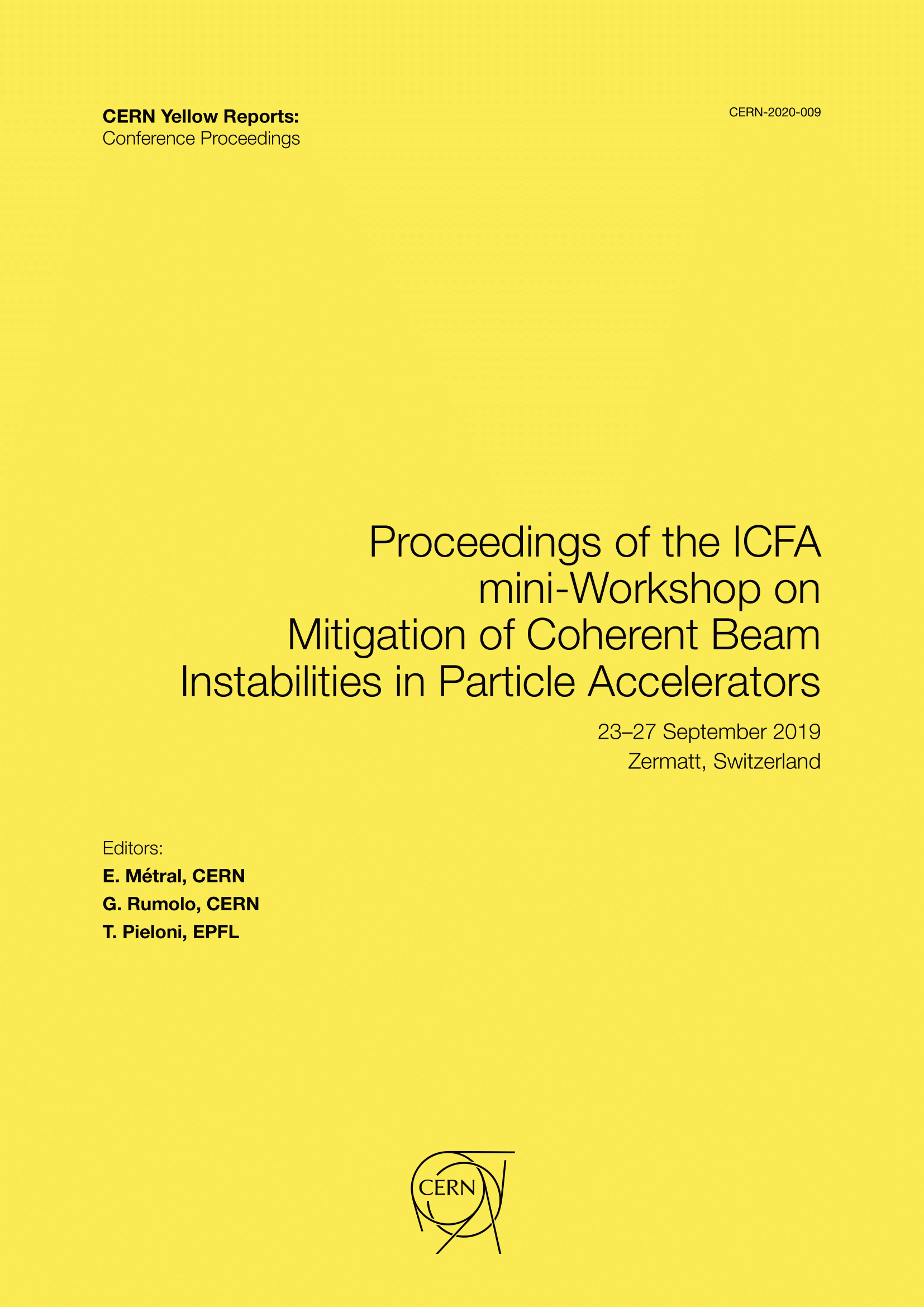 Downloads
License
Copyright (c) 2021 CERN
This work is licensed under a Creative Commons Attribution 4.0 International License.
Authors who publish with this publication agree to the following terms:
CERN retains copyright and publishes the work licensed under the Creative Commons Attribution License 4.0 that allows others to share the work with an acknowledgement of the work's authorship and initial publication in this series.
Authors are able to enter into separate, additional contractual arrangements for distribution of the published version of the work (e.g., post it to an institutional repository or publish it in a book), with an acknowledgement of its initial publication in this series.
Authors are permitted and encouraged to post their work online (e.g., in institutional repositories or on their website) prior to and during the submission process, as it can lead to productive exchanges, as well as earlier and greater citation of published work (See The Effect of Open Access).