Global electroweak fit in the FCC-ee era
Abstract
The top quark and Higgs boson masses have been predicted before their respective discoveries by the global fit of the Standard Model to electroweak precision data. With the Higgs boson discovery and the measurement of its mass, the last missing parameter of the Standard Model has been fixed and thus the internal consistency of the Standard Model can be probed at a new level by comparing direct measurements with the indirect predictions of the global electroweak fit. In this section, we discuss the expected precisions in the most important indirect predictions that are expected in the FCC-ee era and compare them with the state of the art.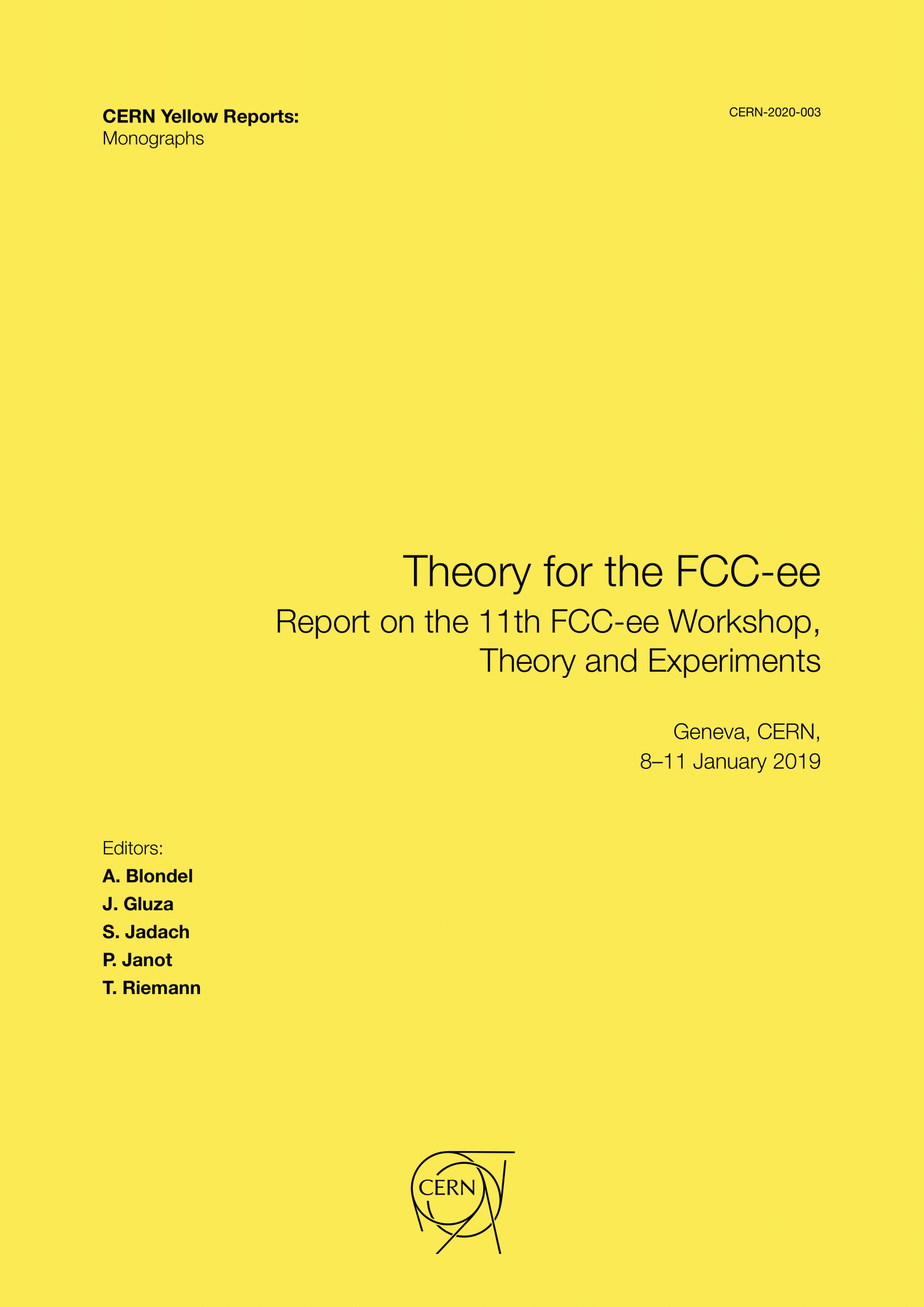 Authors who publish with this publication agree to the following terms:
CERN retains copyright and publishes the work licensed under the Creative Commons Attribution License 4.0 that allows others to share the work with an acknowledgement of the work's authorship and initial publication in this series.
Authors are able to enter into separate, additional contractual arrangements for distribution of the published version of the work (e.g., post it to an institutional repository or publish it in a book), with an acknowledgement of its initial publication in this series.
Authors are permitted and encouraged to post their work online (e.g., in institutional repositories or on their website) prior to and during the submission process, as it can lead to productive exchanges, as well as earlier and greater citation of published work (See The Effect of Open Access).