Chapter 1: High-Luminosity Large Hadron Collider
Abstract
The Large Hadron Collider (LHC) was successfully commissioned in 2010 for proton–proton collisions with a 7 TeV centre-of-mass (c.o.m.) energy. It delivered 8 TeV c.o.m. proton collisions from April 2012 until the end of Run 1 in 2013. Following the Long Shutdown 1 (LS1) in 2013–2014, it operated with 13 TeV c.o.m. proton collisions during Run 2 from 2015 until the end of 2018, reaching a peak luminosity twice the nominal design value. At present (2020), the LHC is in Long Shutdown 2 (LS2) during which further consolidation measures (insulation and retrofitting of the protection diode connections) are being pursued; these should enable the LHC to reach its nominal design beam energy of 7 TeV. As a consequence of the coronavirus pandemic, LS2 will last almost one year longer than foreseen, with Run 3 now planned to start at the beginning of 2022.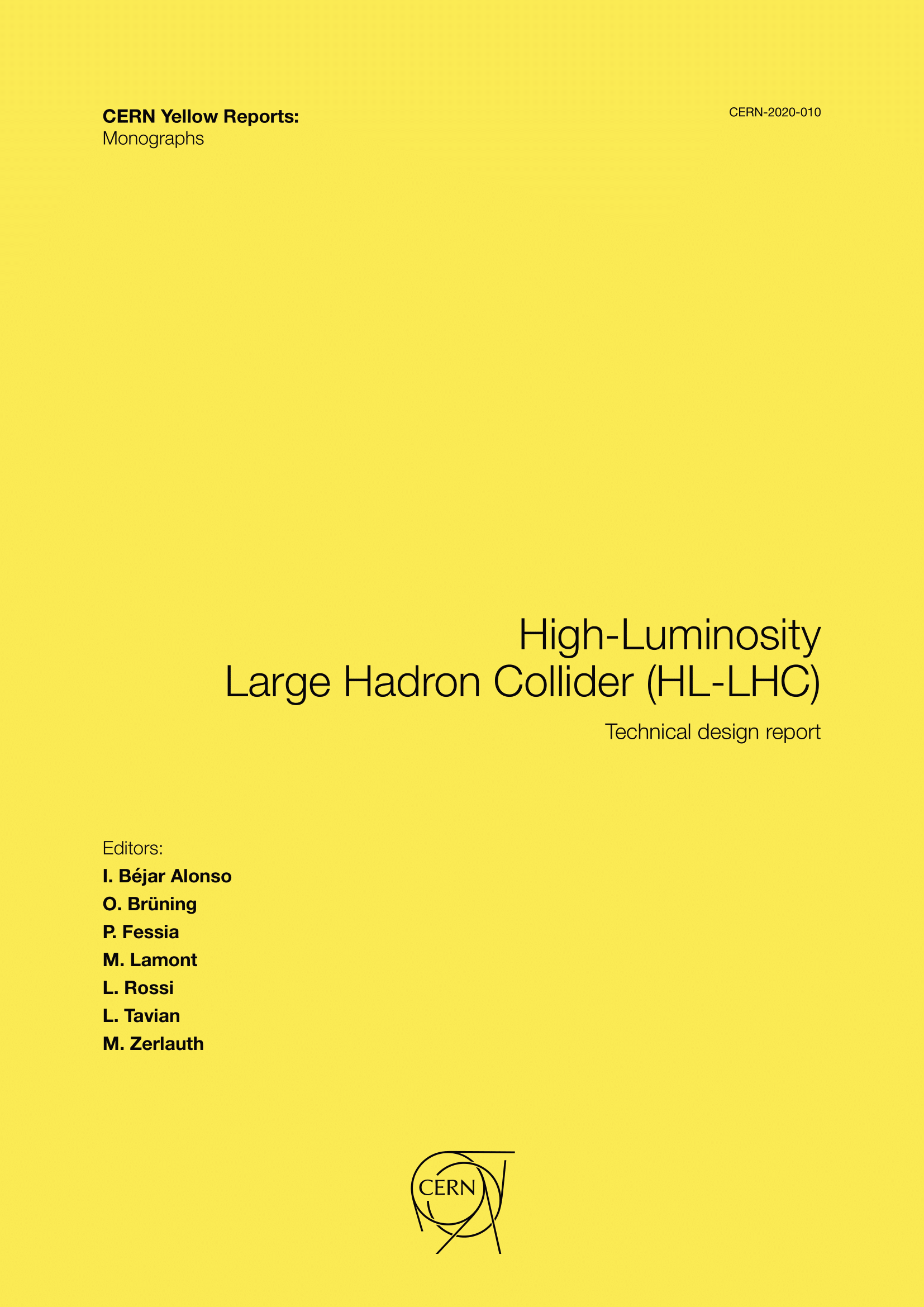 Downloads
Published
2020-12-17 — Updated on 2020-12-17
License
Copyright (c) 2020 CERN
This work is licensed under a Creative Commons Attribution 4.0 International License.
Authors who publish with this publication agree to the following terms:
CERN retains copyright and publishes the work licensed under the Creative Commons Attribution License 4.0 that allows others to share the work with an acknowledgement of the work's authorship and initial publication in this series.
Authors are able to enter into separate, additional contractual arrangements for distribution of the published version of the work (e.g., post it to an institutional repository or publish it in a book), with an acknowledgement of its initial publication in this series.
Authors are permitted and encouraged to post their work online (e.g., in institutional repositories or on their website) prior to and during the submission process, as it can lead to productive exchanges, as well as earlier and greater citation of published work (See The Effect of Open Access).