Chapter 8: Collider-experiment interface
Abstract
The HL-LHC targeted luminosities for the four main experiments will require upgrades of multiple subsystems in In particular, the LHCb experiment subsystems as the vertex locator (VELO), the ring-imaging Cherenkov (RICH) detectors and the tracking system will undergo a major upgrade in LS2, and its surrounding protection systems will be upgraded with neutral absorbers (TANB) to allow to reach the HL-LHC foreseen peak luminosity as from Run 3. Also, in LS2, ALICE will replace its beam-pipe for a new one, with smaller diameter and will also replace its tracking system, time projection chamber and will install a new fast interaction trigger detector. In ATLAS and CMS during Long Shutdown 2 (LS2) and Long Shutdown 3 (LS3) the inner tracker, trigger system, calorimeter, and muon detection systems capable of operating at the foreseen pile-up density, increased radiation environment and minimisation of activation will be replaced.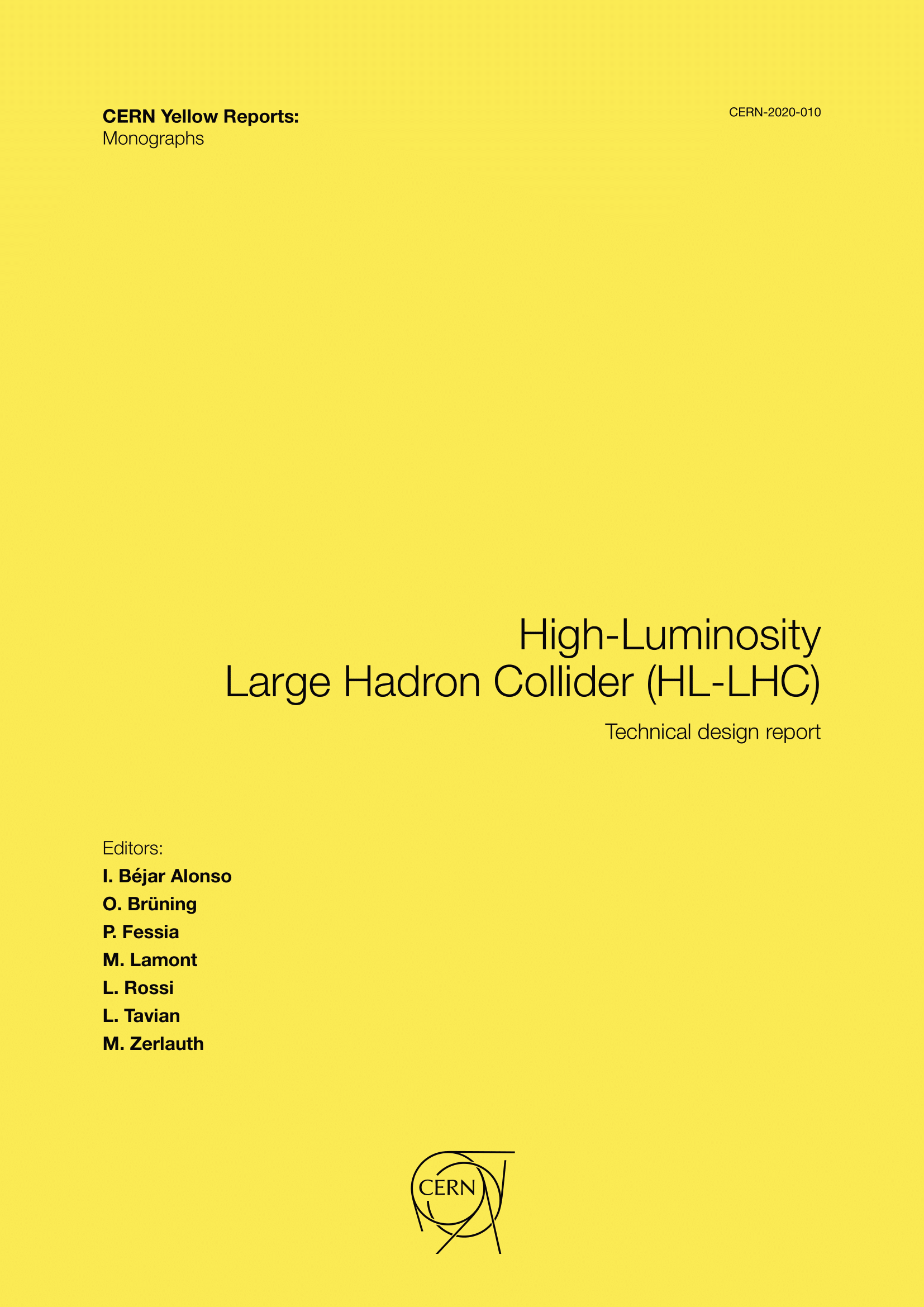 Downloads
License
Copyright (c) 2020 CERN
This work is licensed under a Creative Commons Attribution 4.0 International License.
Authors who publish with this publication agree to the following terms:
CERN retains copyright and publishes the work licensed under the Creative Commons Attribution License 4.0 that allows others to share the work with an acknowledgement of the work's authorship and initial publication in this series.
Authors are able to enter into separate, additional contractual arrangements for distribution of the published version of the work (e.g., post it to an institutional repository or publish it in a book), with an acknowledgement of its initial publication in this series.
Authors are permitted and encouraged to post their work online (e.g., in institutional repositories or on their website) prior to and during the submission process, as it can lead to productive exchanges, as well as earlier and greater citation of published work (See The Effect of Open Access).