Analysis of road accidents fatalities: the impact of socio-economic factors and innovative solution strategies
Keywords:
Road safety, fatalities, post-crash care
Abstract
In this work we present an experiment of guided innovation in the frame of the Innovation for Change program, where a group of students is called to solve a given challenge with innovative solutions, by applying methodological approaches throughout the all process. The problem under analysis is 'road crash fatalities', with a focus on the consequences of a poor post-crash care management. The solution is developed through a series of steps, such as problem definition, brainstorming sessions and interviews with stakeholders. Finally, the outputs of this process are presented as well as the designed solution, called EyeWay, which exploits already available technologies to perform automatic accident detection and shorten the crash notification time.
References
Commission of the European Communities (CEC, 2003) European road safety action programme: Halving the number of road accident victims in the European Union by 2010: A shared responsibility Communication from the Commission.
Foggia, P., et al., 2016, Audio Surveillance of Roads. A System for Detecting Anomalous Sounds, IEEE Transaction on Intelligent Transportation Systems, 17(1): pp. 279-288.
Frith, WJ, L Early, J Thomas, R Jackett & K O'Donnell (2018), Post-impact care: How can New Zealand address the fifth pillar of road safety?, NZ Transport Agency research report 645.
Global status report on road safety 2018. Geneva: World Health Organization; 2018. Licence: CC BYNC-SA 3.0 IGO
Johnston, R. B., 2016, Transforming our world: the 2030 agenda for sustainable development, Report A/RES/70/1, United Nations. https://sustainabledevelopment.un.org/content/documents/21252030%20Agenda%20for%20Sustainable%20Development%20web.pdf
Insurance Institute for Highway Safety, Fatality Facts, 2018. https://www.iihs.org/topics/fatality-statistics
Istat, 2019, Incidenti stradali, 2018 report update. https://www.istat.it/it/files//2019/07/Incidenti_stradali_2018_aggiornamento_Ottobre2019.pdf
Macharia, W.M., Njeru, E.K., Muli-Musiime, F. & Nantulya V., 2009, Severe Road Traffic Injuries in Kenya, Quality of Care and Access, African Health Sciences, 9(2): pp. 118–24. https://pubmed.ncbi.nlm.nih.gov/19652745
Meng, Q. & Weng, J., 2013, Uncertainty Analysis of Accident Notification Time and Emergency Medical Service Response Time in Work Zone Traffic Accidents, Traffic Injury Prevention, 14(2): pp. 150-158. https://doi.org/10.1080/15389588.2012.708886
Plainis, S, Murray, I.J, & Pallikaris, I.G., 2006, Road Traffic Casualties: Understanding the Night-Time Death Toll, Injury Prevention: Journal of the International Society for Child and Adolescent Injury Prevention 12 (2): pp. 125–28. https://doi.org/10.1136/ip.2005.011056
SafetyNet, 2009, Post Impact Care.
Soro, W. & Wayoro, D., 2017, A Bayesian analysis of the impact of post-crash care on road mortality in Sub-Saharan African countries, IATSS Research, 41(3): pp. 140-146. https://doi.org/10.1016/j.iatssr.2017.01.001
World Health Organization (WHO), 2016, Post-Crash Response.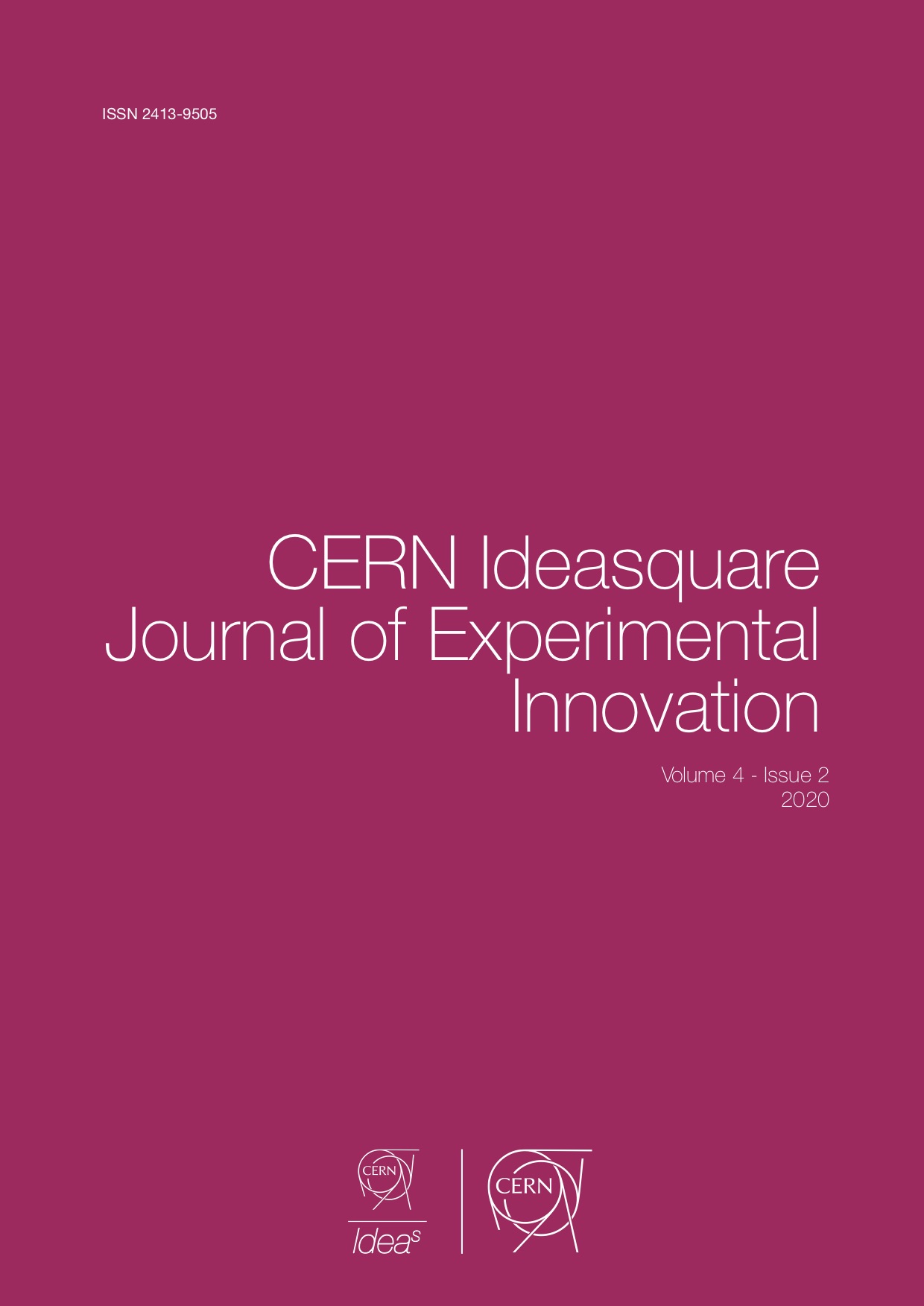 How to Cite
Segantini, M., Martiri, A., & Meschini, S. (2020). Analysis of road accidents fatalities: the impact of socio-economic factors and innovative solution strategies. CERN IdeaSquare Journal of Experimental Innovation, 4(2), 2-6. https://doi.org/10.23726/cij.2020.1049
Section
Original Articles
Copyright (c) 2020 Matteo Segantini, Alessia Martiri, Samuele Meschini
This work is licensed under a Creative Commons Attribution 4.0 International License.
Authors who publish with this journal agree to the following terms:
Authors retain copyright and grant the journal right of first publication with the work simultaneously licensed under a Creative Commons Attribution License that allows others to share the work with an acknowledgement of the work's authorship and initial publication in this journal.
Authors are able to enter into separate, additional contractual arrangements for the non-exclusive distribution of the journal's published version of the work (e.g., post it to an institutional repository or publish it in a book), with an acknowledgement of its initial publication in this journal.
Authors are permitted and encouraged to post their work online (e.g., in institutional repositories or on their website) prior to and during the submission process, as it can lead to productive exchanges, as well as earlier and greater citation of published work (See The Effect of Open Access).