Développer le raisonnement par ordre de grandeur et semi quantitatif
une séquence d'enseignement testée sur le terrain
Abstract
Background: "Order of Magnitude Reasoning" (OMR) relies on the use of approximate data and/or calculations to quickly find answers to numerical scientific questions to the powers of 10. More generally, OMR is an element of Semi-Quantitative Reasoning (SQR), defined by the four basic skills of ordering, grouping, representing and estimating quantities. Here, OMR is mainly linked to the skills of representing and estimating.
Both OMR and SQR are well known and have a distinctive, important role within science ("Fermi questions", "back-of the-envelope" estimation). They provide estimates otherwise hard to obtain by precise calculations, and e.g. to check the plausibility of a claim or a result.
Purpose: we argue, based on existing literature, that OMR and SQR are also an essential part of scientific literacy, e.g. in supporting a critical attitude towards numbers and quantitative information that can be found in the media. However, learning SQR and OMR is complex, and demanding, e.g. with respect to cognitive load. We suggest Worked Examples (WE) as promising teaching and learning approach. In this research-based report of practice we present in detail a teaching and learning sequence aimed to develop SQR and OMR with WE as educational support, based on background research providing evidence for the effectiveness of the approach.
Sample/Setting: classroom implementation and its empirical investigation were carried out with students (N = 59) in first year of secondary level II.
Design and Methods: a teaching experiment using the approach on the topic "spatial and temporal scales in an astronomical context" for is presented, combined with a quasi-experimental pre/post-test comparison study (with vs. without WEs; same content, lesson plan and teacher). A focus of this study is to describe the sequence and its suitability for different study plans. The practical implementation and learning materials are described in detail, in particular how the teacher unfolds the sequence, the time required, and WEs intended to develop essential procedural skills, and near and far transfer. For the empirical investigation, research validated instruments for learning outcomes covering both conceptual and technical aspect of SQR were used.
Results are promising and support the use of the WE for learning SQR. No obstacles or drawbacks concerning practical feasibility were found, and the acquisition of all tested outcomes is higher among students who learn with WE and this (with one exception) by factors > 2.
Conclusions/Implications for classroom practice and future research: the use of worked examples has been shown to large considerable positive effects on the acquisition of OMR and SQR, including transfer. Some limitations are discussed, such as for the improvement of far transfer, turning out to be smaller than for the other tested competences. As perspectives, the potential of the approach is discussed with respect to other disciplines such as biology, or its effect on the understanding of the Nature of Science (NoS).
Keywords: order-of-magnitude reasoning, semi-quantitative reasoning, estimation skills, critical attitude, worked examples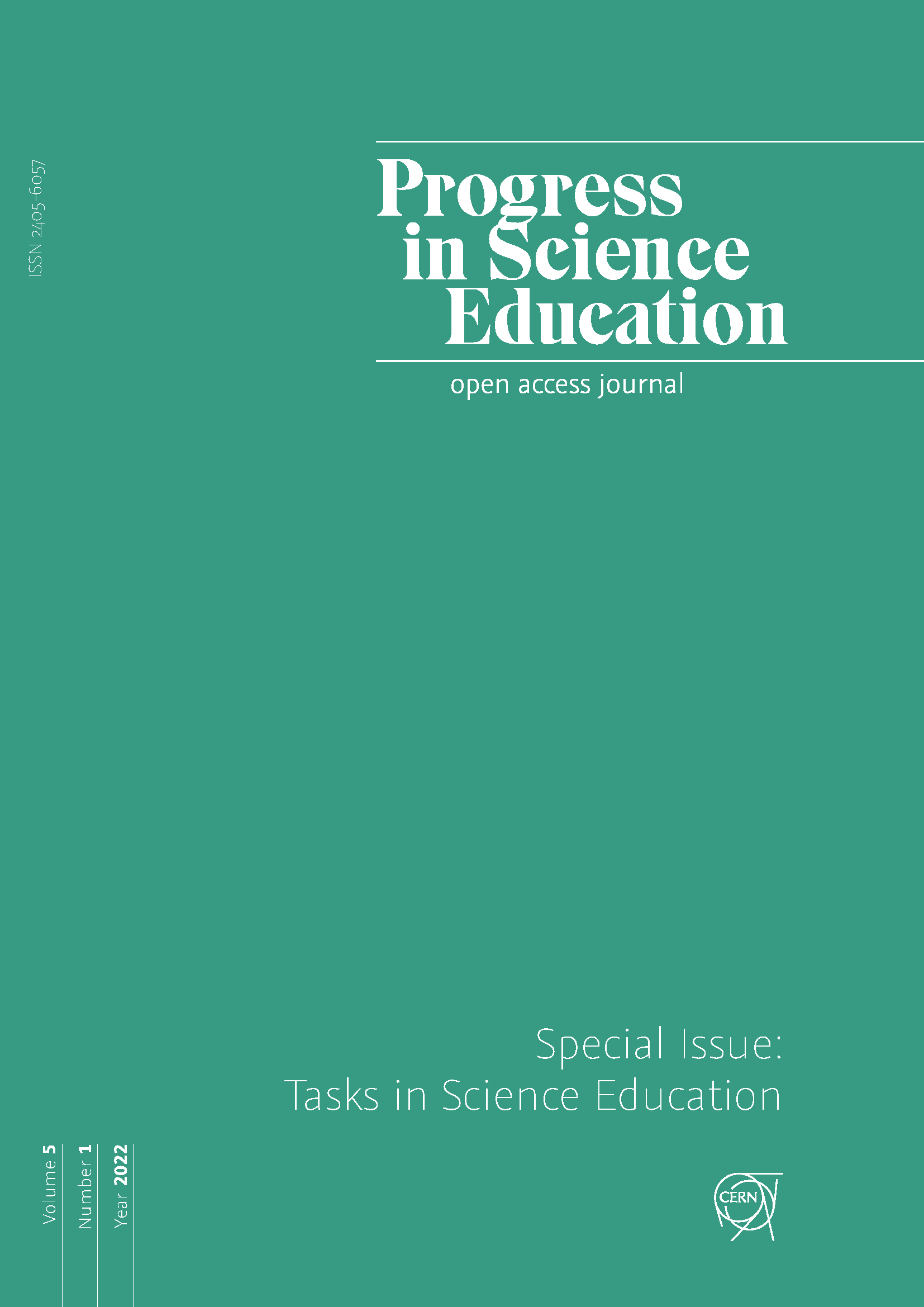 Downloads
Section
Research-Based Report of Practice
License
Copyright (c) 2021 The Author/s
This work is licensed under a Creative Commons Attribution-NonCommercial-ShareAlike 4.0 International License.
Authors who publish with this journal agree to the following terms:
Authors retain copyright and grant the journal right of first publication with the work simultaneously licensed under a Creative Commons Attribution License that allows others to share the work with an acknowledgement of the work's authorship and initial publication in this journal. The applicable licence is https://creativecommons.org/licenses/by-nc-sa/4.0/, which means
You are free to:

Share — copy and redistribute the material in any medium or format

Adapt — remix, transform, and build upon the material under the following terms:

Attribution: You must give appropriate credit, provide a link to the license, and indicate if changes were made. You may do so in any reasonable manner, but not in any way that suggests the licensor endorses you or your use.

NonCommercial: You may not use the material for commercial purposes.

­ShareAlike: If you remix, transform, or build upon the material, you must distribute your contributions under the same license as the original.

Authors are able to enter into separate, additional contractual arrangements for the non-exclusive distribution of the journal's published version of the work (e.g., post it to an institutional repository or publish it in a book), with an acknowledgement of its initial publication in this journal.

Authors are permitted and encouraged to post their work online (e.g., in institutional repositories or on their website) prior to and during the submission process, as it can lead to productive exchanges, as well as earlier and greater citation of published work (see The Effect of Open Access).