Are you an Alien Organization? Dare to take the test!
Keywords:
IdeaSquare, coffee paper, alien organization, test
Abstract
Did you think the IdeaSquare innovation team has run out of things to think about? If so, you are wrong because this time the team explores alien civilizations!
References
Douglas A. Vakoch and Matthew F. Dowd, eds.The Drake Equation: Estimating the Prevalence of Extraterrestrial Life Through the Ages. Cambridge University Press, 2015.
Milan M. Ćirković, The Great Silence: The Science and Philosophy of Fermi's Paradox, Oxford University Press, 2018.
Stephen Webb, If the Universe Is Teeming with Aliens . . . WHERE IS EVERYBODY? Seventy-Five Solutions to the Fermi Paradox and the Problem of Extra-terrestrial Life, Springer, 2015.
Paul Davies, The Eerie Silence, Houghton Mifflin Harcourt, 2010.
The SETI Institute https://www.seti.org/
SETI@home, https://setiathome.berkeley.edu/ . SETI@home is a scientific experiment, based at UC Berkeley, using Internet-connected computers in the Search for Extra-Terrestrial Intelligence (SETI). You can participate by running a free program that downloads and analyses radio telescope data.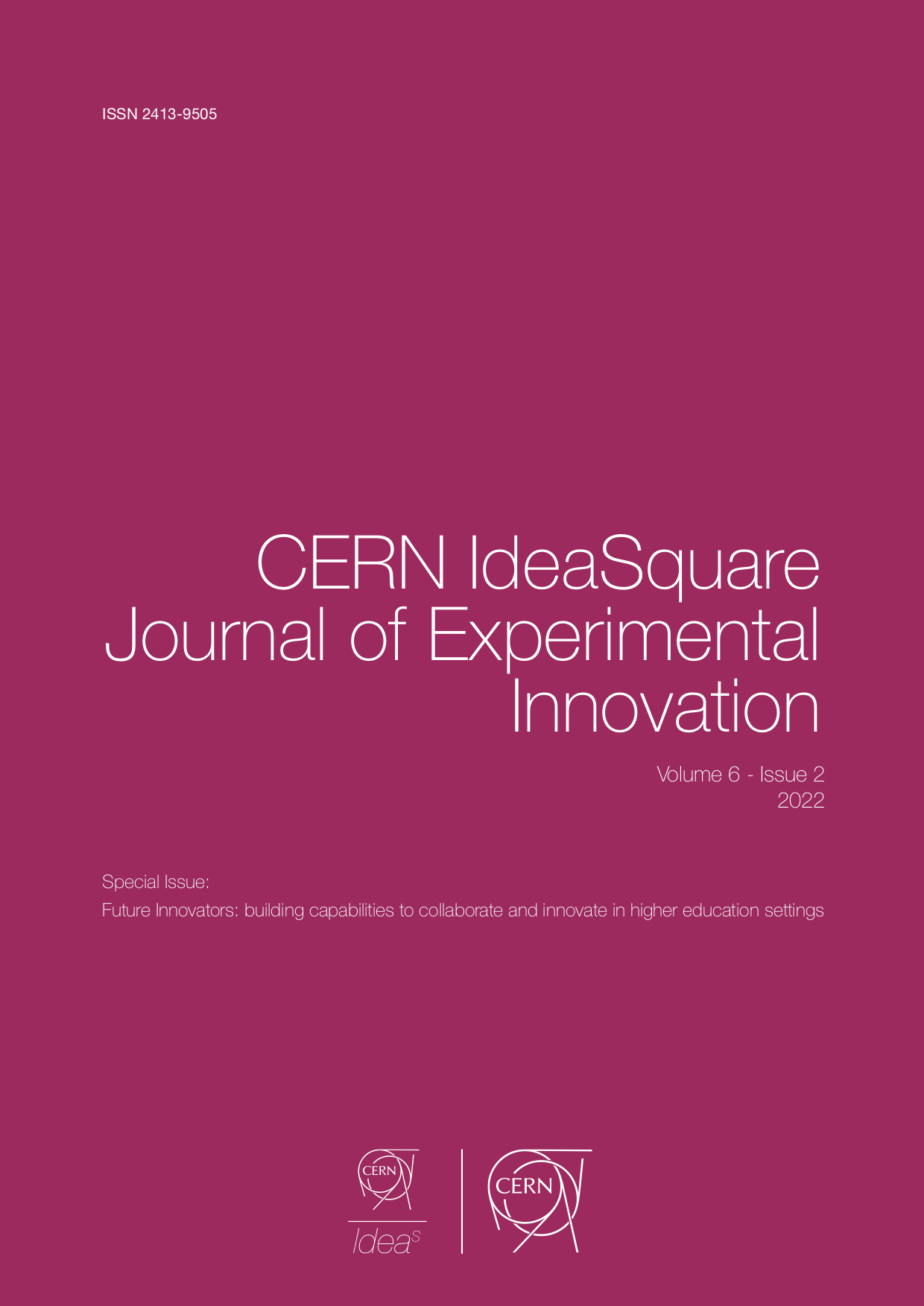 Downloads
How to Cite
VV., A. (2022). Are you an Alien Organization? Dare to take the test!. CERN IdeaSquare Journal of Experimental Innovation, 6(2), 51–58. https://doi.org/10.23726/cij.2022.1411
Section
IdeaSquare Coffee papers
License
Copyright (c) 2022 AA. VV.
This work is licensed under a Creative Commons Attribution 4.0 International License.
Authors who publish with this journal agree to the following terms:
Authors retain copyright and grant the journal right of first publication with the work simultaneously licensed under a Creative Commons Attribution License that allows others to share the work with an acknowledgement of the work's authorship and initial publication in this journal.
Authors are able to enter into separate, additional contractual arrangements for the non-exclusive distribution of the journal's published version of the work (e.g., post it to an institutional repository or publish it in a book), with an acknowledgement of its initial publication in this journal.
Authors are permitted and encouraged to post their work online (e.g., in institutional repositories or on their website) prior to and during the submission process, as it can lead to productive exchanges, as well as earlier and greater citation of published work (See The Effect of Open Access).