Erkenntnisgewinnung in den Naturwissenschaften
Entwicklung des Lawinenwissens zwischen 1820 und 1930
Abstract
Background: Snow avalanches as an example of natural hazards represent a research field relevant to geography education because it is about spatial human-environment interactions. The historical development of this knowledge contains didactic potential because it is able to show through which questions or inconsistencies and along which paths objective knowledge has been formed.
Purpose: This contribution to the history of science examines the question of how avalanche knowledge developed between the early 19th century and the institutional scientification of avalanche science around 1930.
Sample/Setting: Out of approximately 80 primary sources, 54 were identified as relevant and evaluated by content analysis with the help of secondary sources.
Design and Methods: Following the model of didactic reconstruction and based on guiding concepts of current avalanche research, the following steps were taken: 1) compilation of the corpus of primary and secondary sources, 2) differentiation of four text genres, 3) formation of categories based on current avalanche research, 4) analysis of the corpus of primary sources using the guiding categories, 5) critical reflection on the guiding assumptions of the research.
Results: The results of the qualitative study refute the current state of historical research: the scientific discourse on the development of avalanche knowledge to date completely ignores considerable findings in the «ski guide literature». It can be shown that by 1930 Paulcke and Zdarsky, two authors of guidebooks, had acquired a level of knowledge about the formation of slab avalanches that largely corresponds to today's knowledge.
Conclusions: From a didactic point of view and especially from the perspective of Nature of Science, the results presented reveal a high potential for teaching basic principles of how scientific knowledge is gained.
Keywords: Avalanche formation, Nature of Science, Qualitative content analysis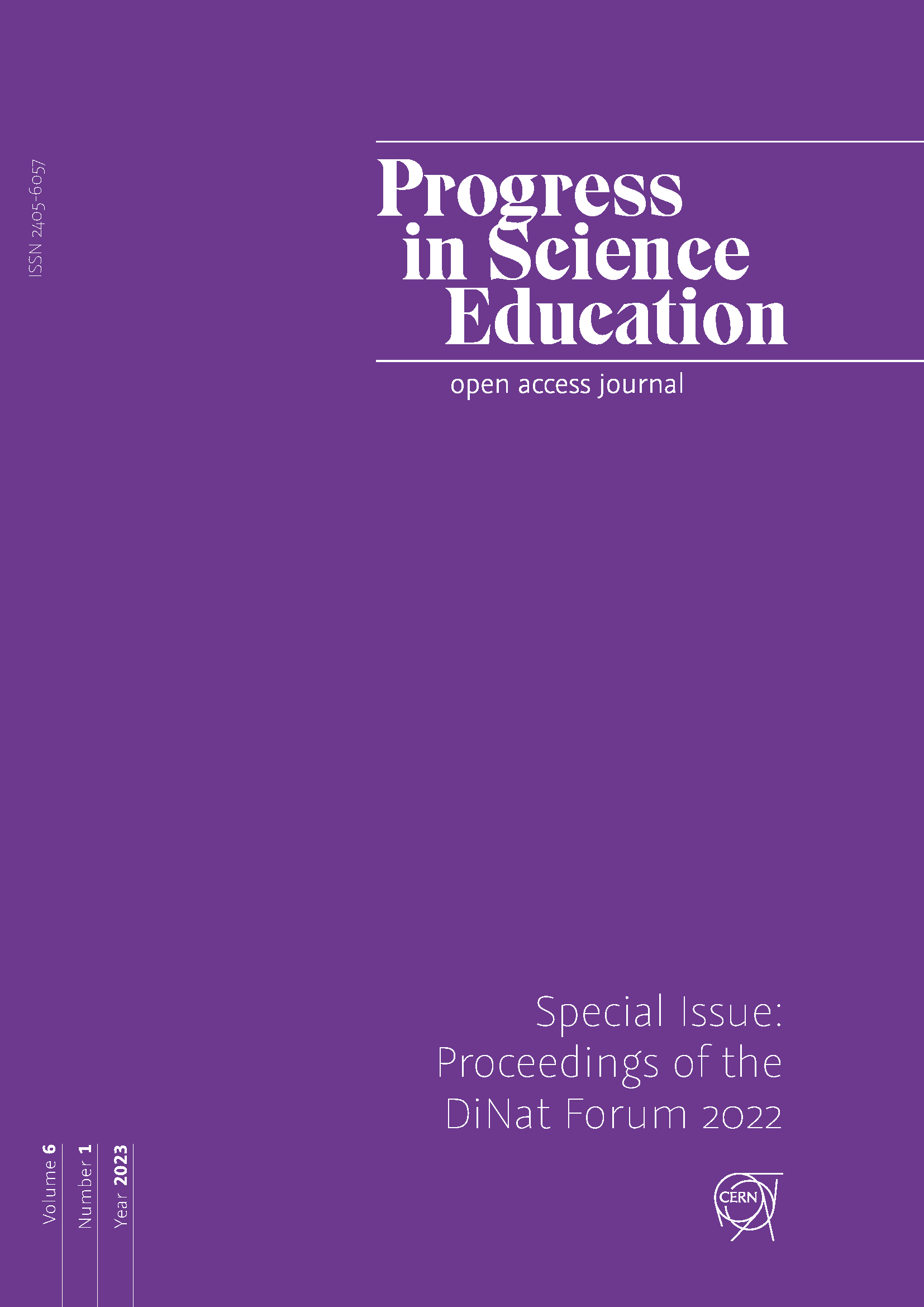 Downloads
License
Copyright (c) 2022 The Author/s
This work is licensed under a Creative Commons Attribution-NonCommercial-ShareAlike 4.0 International License.
Authors who publish with this journal agree to the following terms:
Authors retain copyright and grant the journal right of first publication with the work simultaneously licensed under a Creative Commons Attribution License that allows others to share the work with an acknowledgement of the work's authorship and initial publication in this journal. The applicable licence is https://creativecommons.org/licenses/by-nc-sa/4.0/, which means
You are free to:

Share — copy and redistribute the material in any medium or format

Adapt — remix, transform, and build upon the material under the following terms:

Attribution: You must give appropriate credit, provide a link to the license, and indicate if changes were made. You may do so in any reasonable manner, but not in any way that suggests the licensor endorses you or your use.

NonCommercial: You may not use the material for commercial purposes.

­ShareAlike: If you remix, transform, or build upon the material, you must distribute your contributions under the same license as the original.

Authors are able to enter into separate, additional contractual arrangements for the non-exclusive distribution of the journal's published version of the work (e.g., post it to an institutional repository or publish it in a book), with an acknowledgement of its initial publication in this journal.

Authors are permitted and encouraged to post their work online (e.g., in institutional repositories or on their website) prior to and during the submission process, as it can lead to productive exchanges, as well as earlier and greater citation of published work (see The Effect of Open Access).