Rezension: Weselek, J., Kohler, F. & Siegmund, A. (Hrsg.). (2022). Digitale Bildung für nachhaltige Entwicklung. Herausforderungen und Perspektiven für die Hochschulbildung
Abstract
BNE und Digitalisierung – scheinbar ein Widerspruch mögen die eine oder der andere spontan denken. Denn die zunehmende Virtualisierung bedroht immer mehr das reale Erleben von natürlicher, sozialer und wirtschaftlicher Nachhaltigkeit. Aus der Not kann jedoch auch eine Tugend gemacht werden. Der vorliegende Sammelband enthält dazu sowohl Hintergrundgedanken theoretischer Art, verknüpft diese aber in zahlreichen Kapiteln mit unterschiedlich anregenden Anwendungsbeispielen. Die Autorenschaft haben die Pandemiejahre gut genutzt, um in diesem Band eine Reihe interessanter Beiträge zum titelgebenden Thema zusammenzustellen. Das Buch ist entsprechend nicht gedacht, um von vorne nach hinten durchzulesen, um dabei auf 20 mehr oder weniger ähnliche Definitionen einer BNE und einer digitalen Bildung zu stossen. Vielmehr ist die Lektüre etwas zum «Rosinenpicken». Je nach Interesse, Hintergrund und Perspektive stecken die einmal mehr, einmal weniger schmackhaften Rosinen in unterschiedlichen Kapiteln. Diese Rezension stellt deshalb abgesehen von der Einleitung (Kapitel 1) die verschiedenen Kapitel kurz vor und eröffnet dabei jedes Kapitel mit zwei bis drei Stichworten zu den wesentlichsten Inhalten. Dadurch können sich Lesende auch anhand dieser Stichworte auf «Rosinensuche» begeben.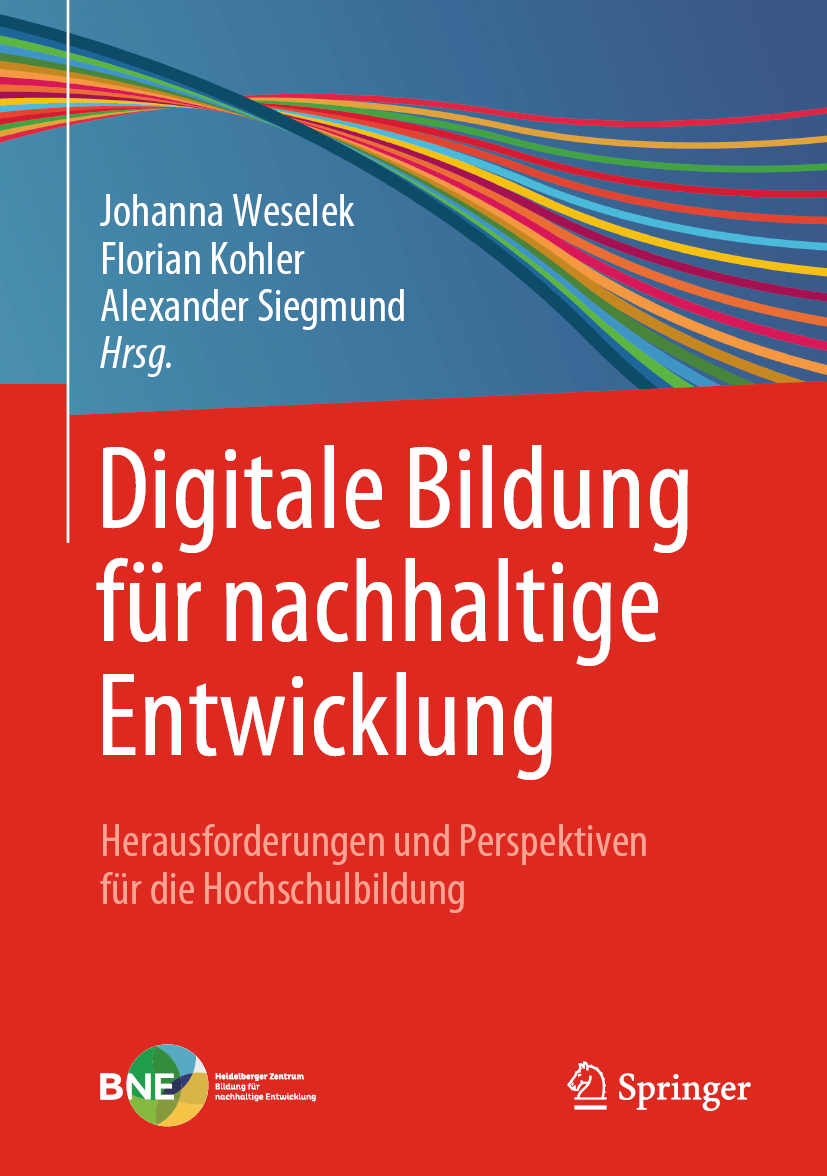 Downloads
License
Copyright (c) 2023 The Author/s
This work is licensed under a Creative Commons Attribution-NonCommercial-ShareAlike 4.0 International License.
Authors who publish with this journal agree to the following terms:
Authors retain copyright and grant the journal right of first publication with the work simultaneously licensed under a Creative Commons Attribution License that allows others to share the work with an acknowledgement of the work's authorship and initial publication in this journal. The applicable licence is https://creativecommons.org/licenses/by-nc-sa/4.0/, which means
You are free to:

Share — copy and redistribute the material in any medium or format

Adapt — remix, transform, and build upon the material under the following terms:

Attribution: You must give appropriate credit, provide a link to the license, and indicate if changes were made. You may do so in any reasonable manner, but not in any way that suggests the licensor endorses you or your use.

NonCommercial: You may not use the material for commercial purposes.

­ShareAlike: If you remix, transform, or build upon the material, you must distribute your contributions under the same license as the original.

Authors are able to enter into separate, additional contractual arrangements for the non-exclusive distribution of the journal's published version of the work (e.g., post it to an institutional repository or publish it in a book), with an acknowledgement of its initial publication in this journal.

Authors are permitted and encouraged to post their work online (e.g., in institutional repositories or on their website) prior to and during the submission process, as it can lead to productive exchanges, as well as earlier and greater citation of published work (see The Effect of Open Access).